The Legend of Zelda: Tri Force Heroes (Nintendo 3DS, 2015)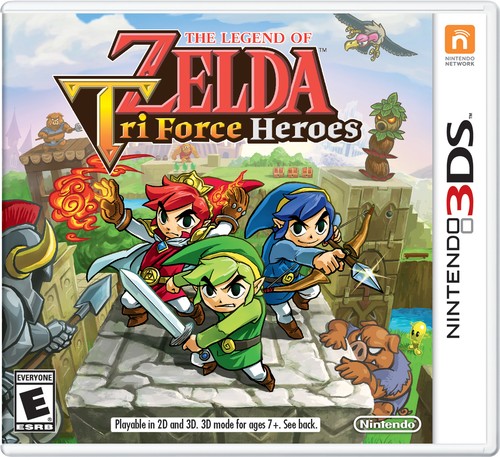 In the visual style of the critically-acclaimed The Legend of Zelda™ : A Link Between Worlds comes a new adventure to save a princess from an evil witch's curse.
In this journey, 3 players* team up, each as Link™ to cooperatively make their way through inventive dungeons and battle bosses. Use new 'Totem' mechanic to stack up 3 Links to reach higher locations and solve puzzles. Collect loot to create wearable outfits, each with a different boost or ability.
*Additional games and systems required for multiplayer mode; sold separately.
**Use Parental Controls to restrict 3D mode for children 6 and under.
Price: US $20.00
Buy It Now on Ebay from Nintendo!
The Legend of Zelda: Tri Force Heroes (Nintendo 3DS, 2015)
Oleh
Unknown