Tomodachi Life - Nintendo Selects (Nintendo 3DS, 2016)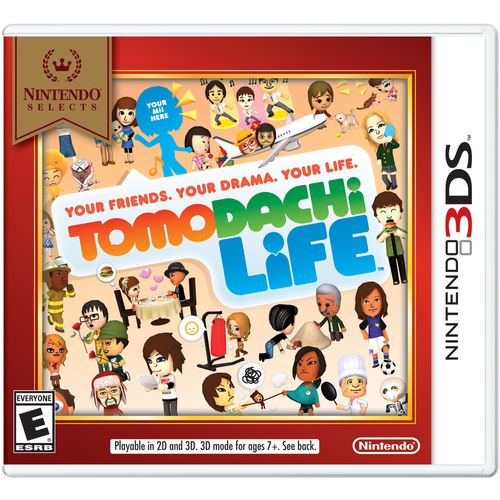 Expect the Unexpected in Tomodachi Life!
What happens when friends, family, and celebrities become Mii™ characters and live together on an island? Tomodachi Life™ happens! Start by creating Mii characters and customizing everything about them. Have fun recreating your best friend, your favorite actor, mom and dad, co-workers...whoever! Then watch as they rap, rock, eat donuts, fall in love, break up, go shopping, play games, and live their crazy Mii lives.
**Use Parental Controls to restrict 3D mode for children 6 and under.
PAYMENT
The Official Nintendo eBay Store only accepts immediate payment via PayPal. Through PayPal, you can pay using a variety of methods, including credit card, debit card, or instant transfer from your bank account.
Price:US $19.99
Buy It Now on Ebay from Nintendo!
Tomodachi Life - Nintendo Selects (Nintendo 3DS, 2016)
Oleh
Unknown